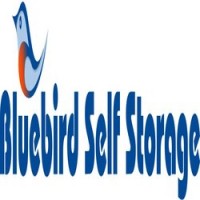 143storage@bluebirdstorage.ca
Business Description
Bluebird Self Storage was founded on the principle that everyone deserves a high-value, hassle-free self-storage experience because your belongings deserve the best.
To us, that value includes working with a trustworthy staff, customized amenities and service, and storing your possessions in our convenient and highly secure facilities. While every Bluebird facility is one-of-a-kind, the second you step into any of our locations, you can expect the same great experience. At Bluebird, our services and experience go beyond 'storing your stuff,' because to us, IT'S NOT JUST YOUR STUFF – IT'S YOUR LIFE.™
Business Hours
Monday : 09:00 - 18:00
Tuesday : 09:00 - 18:00
Wednesday : 09:00 - 18:00
Thursday : 09:00 - 18:00
Friday : 09:00 - 18:00
Saturday : 09:00 - 17:00
Sunday - Closed
Please login to add your review.