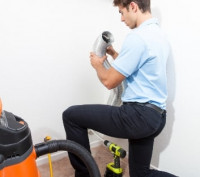 911dryervent.cleaningterritory@gmail.com
Business Description
"What about breathing air that contains viruses, lethal insects, mites, germs, pet dander, smells, dust, mould, and other contaminants?
Can you fathom what your immune and respiratory systems have to deal with?
How can you avoid asthma and allergies while breathing the dust from your air ventilation system?
Don't you think so?
Please contact one of our professionals.
16610 Southwest Fwy, Sugar Land, TX 77479
Mon - Fri 8:00 AM - 7:00 PM
Sat - Sun 9:00 AM - 5:00 PM
281-606-5712‬"
Business Hours
Monday : 08:00 - 19:00
Tuesday : 08:00 - 19:00
Wednesday : 08:00 - 19:00
Thursday : 08:00 - 19:00
Friday : 08:00 - 19:00
Saturday : 09:00 - 17:00
Sunday : 09:00 - 17:00