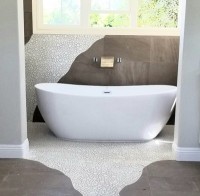 Sales@allockitchenandbath.com
Business Description
Many homeowners feel overwhelmed and cautious when it comes to starting a home renovation project. Understandably so, because unfortunately many homeowners are taken advantage of throughout the process. All too often contractors cut corners. Communication is poor, and timelines aren't met.
At All OC Kitchen and Bath, we do home renovation differently.
We've been renovating homes for over 20 years, and it's our greatest joy and honor to partner with you — to make your home more beautiful and special for you and your family.
Business Hours
Monday : 09:00 - 16:00
Tuesday : 09:00 - 16:00
Wednesday : 09:00 - 16:00
Thursday : 09:00 - 16:00
Friday : 09:00 - 16:00
Saturday : 10:00 - 16:00
Sunday : 10:00 - 16:00